About Showalter Family Dentistry
Showalter Family Dentistry was founded by Dr. Ken Showalter in 1980 when he and his wife moved to Searcy to start a family. Dr. Showalter had practiced dentistry in Jacksonville for five years before moving to Searcy. He proceeded to build a well-respected and successful single doctor practice on Vine Street near Ahlf Junior High School for the next 27 years.
In 2008, Dr. Showalter moved his practice to the newly renovated Beebe-Capps clinic where he now practices. This move was made to accommodate his son, Blake, who was completing his dental education and planning to move back to Searcy. In May 2008, Dr. Blake Showalter and his wife moved to Searcy. Dr. Blake and Dr. Ken have been in practice together at the Beebe Capps location ever since.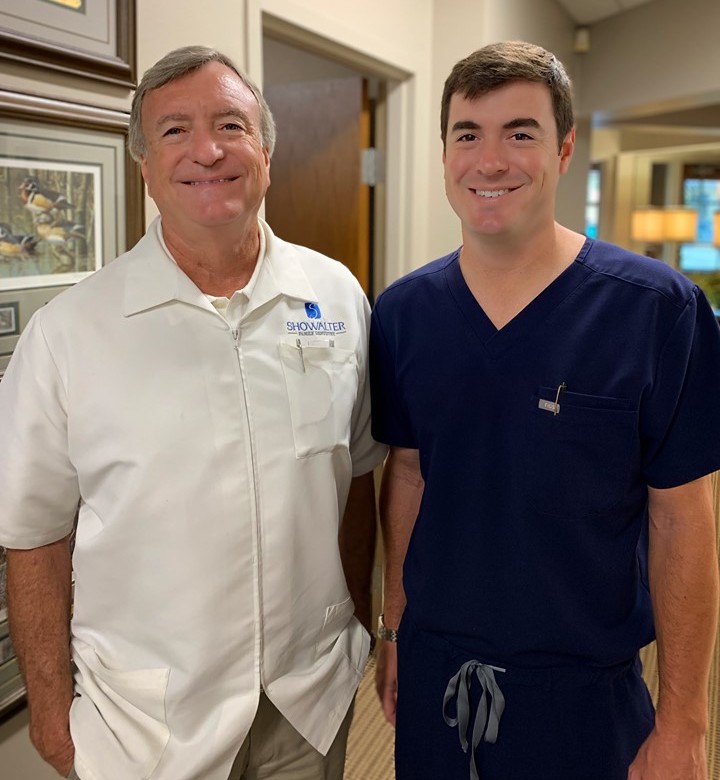 Dr. Ken Showalter is the most talented dentist I have ever seen, and I have been seeing dentists for over 50 years! This man has a technique which is just unbelievable. In four appointments, I have felt no pain! Let me emphasize…NO pain even during the numbing injections! I have no idea how he does this. Other dentists do not have this knowledge and skill.
I have been seeing Dr. Blake since I moved to Searcy in 2009. My kids and husband and mother see him, as well. We all love him and would highly recommend! He always prepares you for your procedure and makes sure you understand. He has always gone above and beyond for us. We are so grateful to have such a wonderful dentist right here in our hometown!
Our family loves Showalter Family Dentistry! Dr. Ken and Dr. Blake are great with both kids and adults!